About
At the Smart & Associates office in downtown Vernon, Charlene strives to offer clients a different approach to personal and small business accounting. At Smart & Associates, accounting and bookkeeping go beyond the numbers. Charlene collaborates with her clients, ready and able to help them succeed in a welcoming and relaxed atmosphere where all questions are answered with respect.
In addition to complete personal tax services and small business solutions - including accounting, tax and bookkeeping services - we also offer tax consulting services to help clients reach goals and create better tax-planning strategies. Charlene is also available to assist clients with payroll training and set-up, with both Sage (Simply Accounting) and Intuit's Quickbooks to help set your business up for success.
If you're looking for a Chartered Professional Accountant to help with your personal or small business accounting and bookkeeping needs, contact the warm and knowledgeable team at Smart & Associates. Click here to get in touch!
Values & Vision
Smart & Associates is an established boutique accounting firm that is committed to providing tailored, professional accounting services. We do this by creating: A welcoming, honest, respectful working environment for employees and clients
High quality results generated in an efficient, effective manner
Customized accounting and bookkeeping guidance that is client-focused and supportive
A personalized, flexible approach to address individual circumstances. On occasion, the best approach may be to refer a prospective client onto a specialist or to utilize the services of a specialist!
Our Team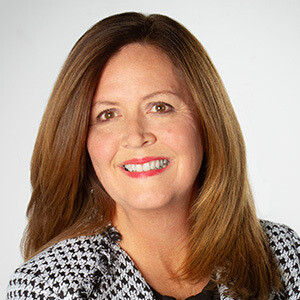 Charlene H. Smart, CPA, CGA
Charlene H. Smart, Chartered Professional Accountant (CPA), Chartered General Accountant (CGA), opened her Vernon accounting firm with a simple goal: give small business owners and tax payers the insight, advice and help they need to stay on top of tax returns and the financial side of running a business.
After earning a diploma in Business Administration with distinction and her Certified General Accountant designation, Charlene Smart worked in both industry and public practice before going on to open Smart & Associates in 2006. With such a varied background, Charlene brings to small business clients a strong foundation of knowledge and solutions.
Watch Charlene's speech at the Vernon Women in Business Conference.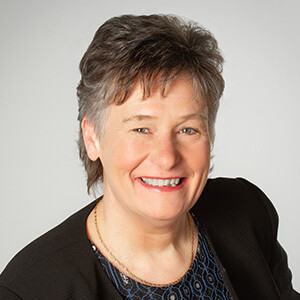 Dianne Hutchinson, BA
When the door of opportunity opened again at Smart and Associates, Dianne happily walked through it. A passionate and enthusiastic problem solver, Dianne's life experiences and professional training perfectly complement each other in the work she does supporting Charlene and the wonderful clients of Smart & Associates.
Dianne enjoys helping people and has been in client relations all of her professional life. After earning a Bachelor of Arts from the University of Victoria, Dianne moved to Vernon to raise her family. Over the past 20 years she served clients in the publishing industry, the photography industry, and in volunteer positions with literacy and the school parent advisory committee. She returned to school when her family was grown to obtain her Office Admin and Basic Accounting Certificates and went on to work in the financial industry.
When not serving clients, Dianne enjoys the Okanagan lifestyle with her family – biking, skiing, hiking and savoring the area we are blessed to live in.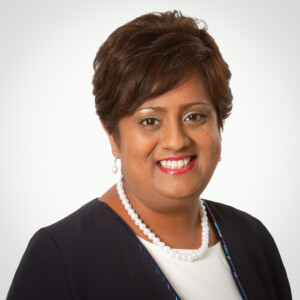 Razeeka Massiah, Accounting Technician
Razeeka Massiah grew up on a small but bustling island in Trinidad where, from an early age, mentors began to nurture her interest in business and accounting. After graduating with a bachelor's degree in business administration, Razeeka went on to work in accounting roles in various industries, including hospitality, software, education and at an auditing firm. During those 13 years, she developed a passion for both the everyday in bookkeeping and the investigative, where she gets to solve a greater challenge in reconciling accounts.
Razeeka and her husband had long dreamed of life in Canada when, during a trip to BC, she had the opportunity to be connected with Smart and Associates. In 2022, she joined the team as accounting technician, helping clients with bookkeeping and tax filing support. She enjoys the chance to connect with small business clients and make a difference. Along with their teenage daughter, Razeeka and her husband have been exploring everything there is to see and do in the Okanagan, from trails to beaches to orchards.