About
At the Smart & Associates office in downtown Vernon, Charlene strives to offer clients a different approach to personal and small business accounting. At Smart & Associates, accounting and bookkeeping go beyond the numbers. Charlene collaborates with her clients, ready and able to help them succeed in a welcoming and relaxed atmosphere where all questions are answered with respect.
In addition to complete personal tax services and small business solutions - including accounting, tax and bookkeeping services - we also offer tax consulting services to help clients reach goals and create better tax-planning strategies. Charlene is also available to assist clients with payroll training and set-up, with both Sage (Simply Accounting) and Intuit's Quickbooks to help set your business up for success.
If you're looking for a Chartered Professional Accountant to help with your personal or small business accounting and bookkeeping needs, contact the warm and knowledgeable team at Smart & Associates. Click here to get in touch!
Values & Vision
Smart & Associates is an established boutique accounting firm that is committed to providing tailored, professional accounting services. We do this by creating: A welcoming, honest, respectful working environment for employees and clients
High quality results generated in an efficient, effective manner
Customized accounting and bookkeeping guidance that is client-focused and supportive
A personalized, flexible approach to address individual circumstances. On occasion, the best approach may be to refer a prospective client onto a specialist or to utilize the services of a specialist!
Our Team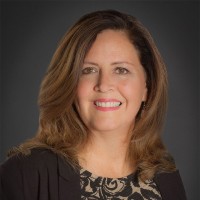 Charlene H. Smart, CPA, CGA
Charlene H. Smart, Chartered Professional Accountant (CPA), Chartered General Accountant (CGA), opened her Vernon accounting firm with a simple goal: give small business owners and tax payers the insight, advice and help they need to stay on top of tax returns and the financial side of running a business.
After earning a diploma in Business Administration with distinction and her Certified General Accountant designation, Charlene Smart worked in both industry and public practice before going on to open Smart & Associates in 2006. With such a varied background, Charlene brings to small business clients a strong foundation of knowledge and solutions.
Watch Charlene's speech at the Vernon Women in Business Conference.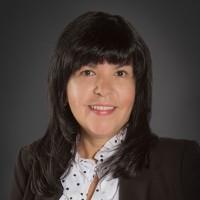 Mely Pelayo
Mely Pelayo has always known she belonged in the world of finance. After earning a bachelor's degree in accounting and a master's degree in financial administration, Mely went on to work for a variety of Mexican companies in various departments—from cost accounting and asset management to payroll and accounts payable and receivable.
Not long after moving to Canada in 2004, Mely began working for a handful of companies and set her sights on returning to the accounting field. In 2010, she earned the Bookkeeping Bridging Certificate from Okanagan College and later completed H&R Block's Income Tax Preparation course.

In 2015, she joined the Smart & Associates team as Accounting Technician With such vast experience in different financial areas and with different types of companies, including manufacturing, construction and service firms, Mely has been such an asset to our team. Mely loves her job and she enjoys being part of a team driven by helping individuals and companies make better decisions.